About NorCal

Events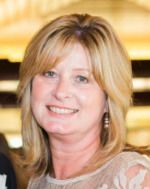 Our mission statement, "Your Vision is our Passion", is exactly how we approach every event. For over twenty years, I have really enjoyed planning and executing all types of events. At NorCal Events, we convert your vision into a lifetime memory.
When I retired after 31 years as an executive with a large financial institution, I knew my next step was to continue my passion full time. NorCal Events is a northern California based company that specializes in events of any size.
Whether it's a wedding, corporate event, theme party, milestone celebration or a destination vacation, NorCal Events will take away the stress of planning and let you enjoy your special occasion.
Thank you for considering us and I look forward to working with you.
Jill Carson
Owner
NorCal Events Inc.